The AFL-CIO Working for America Institute (WAI) is a non-profit, 501(c)(3) national workforce intermediary organization that assists unions, employers, workforce intermediary partnerships, the workforce system, and community organizations by advocating for and providing employment and training related services that help to create, expand and retain high quality jobs. 
Capabilities and Experience
Statement of Capabilities: Experience with Management of Grant Programs and Contracts (2017)


Unions – Building Success in Workforce Development (2002)


Helping Low-Wage Workers Succeed Through Innovative Union Partnerships (2002)
Board of Trustees
Richard Trumka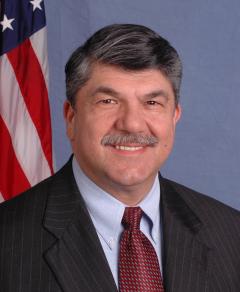 Richard L. Trumka is president of the 12.5-million-member AFL-CIO. An outspoken advocate for social and economic justice, Trumka is the nation's clearest voice on the critical need to ensure that all workers have a good job and the power to determine their wages and working conditions. He heads the labor movement's efforts to create an economy based on broadly shared prosperity and to hold elected officials and employers accountable to working families.
Elizabeth Shuler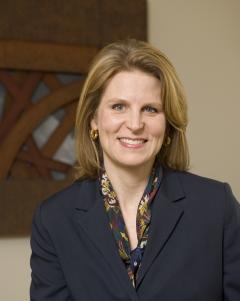 As a graduate of the University of Oregon with a degree in journalism, Elizabeth (Liz) Shuler, like many young people today, pieced together part-time jobs, lived at home and struggled to find decent work in the early 1990s.  Experiencing uncertainty in the economy made her realize that every job is an opportunity to stand up for the underdog. Today, as secretary-treasurer of the AFL-CIO, the second-highest position in the labor movement, Shuler serves as the chief financial officer of the federation and oversees operations. Shuler is the first woman elected as the federation's secretary-treasurer, holding office since 2009.

READ MORE
Tefere Gebre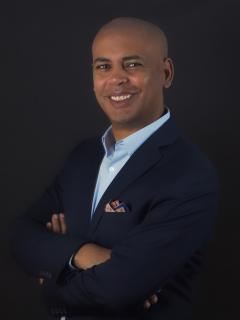 Tefere Gebre is the Executive Vice President of the AFL-CIO, and in 2013 became the first immigrant, political refugee, black man and local labor council leader elected as a national officer of the AFL-CIO.
When elected to the position of executive vice president of the AFL-CIO in 2013, it was a clear recognition of Gebre's leadership skills and of the focus on building strong labor-community partnerships at the local level through the movement's central labor councils and state federations.
WAI LEADERSHIP
Brad Markell
Brad Markell became executive director of the AFL-CIO Working for America Institute in 2018. 


BETH SHANNON
WAI Associates
The AFL-CIO Working for America Institute (WAI) collaborates with a robust network of expert practitioners, subject matter experts and researchers who are engaged in projects as required for government grants and contracts, policy development and advocacy, and research reports. In 2017, for example, various WAI associates are involved in the Multiple Industry Intermediary (MII) Project as funded by the U.S. Employment and Training Administration. Each of these associates has many years of experience in the employment and training field. They interact with union leaders and apprentices, employers in industries such as manufacturing and the hotel and hospitality sector, workforce boards staff and members, and apprenticeship officials at the state and federal levels.
Jane McDonald, Program Management


Ellen Scully-Russ, Research and Program Innovation


Stuart Bass, Apprenticeship Sales and Marketing
Stuart Bass is Executive Director of the Keystone Development Partnership (KDP), a non-profit founded by the Pennsylvania AFL-CIO in 2005. With offices in Philadelphia, Harrisburg and Pittsburgh, KDP develops and sustains organizations that address community and workforce programs, and promote labor-management cooperation.
Stu earned a Master's of Science Degree in Organization Development and Knowledge Management from George Mason University through the National Labor College. He is a certified trainer for the Meyers-Briggs Personality Type Indicator and has a Bachelor of Arts in Political Science from Temple University.  He offers leadership and organization development workshops that include an introduction to conflict management. He is an adjunct instructor at Philadelphia University and Penn State where he teaches courses on leadership, organization and professional communication.