The AFL-CIO Working for America Institute (WAI) is a non-profit, 501(c)(3) national workforce intermediary organization that assists unions, employers, workforce intermediary partnerships, the workforce system, and community organizations by advocating for and providing employment and training related services that help to create, expand and retain high quality jobs. 
Capabilities and Experience

Statement of Capabilities: Experience with Management of Grant Programs and Contracts (2017)


Unions – Building Success in Workforce Development (2002)


Helping Low-Wage Workers Succeed Through Innovative Union Partnerships (2002)
Board of Trustees
Richard Trumka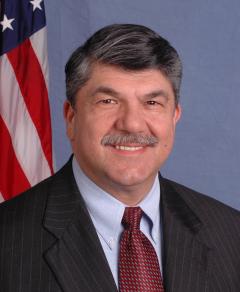 Richard Trumka is president of the 12.5 million-member American Federation of Labor and Congress of Industrial Organizations, the largest organization of labor unions in the country. An outspoken advocate for social and economic justice, Trumka is the nation's clearest voice on the critical need to raise workers' wages in this slow and painful economic recovery. He heads the labor movement's efforts to create an economy based on broadly shared prosperity and to hold government and employers accountable to working families.
Elected president of the federation in 2009, Trumka shapes the economy in two primary ways—by leading the mobilization of masses of working people through a nationwide network of state and local labor federations, and by working one on one with government executives, legislators and business leaders. The goal is adopting progressive, pro-worker laws and policies at every level to improve life for working families.
READ MORE
Elizabeth Shuler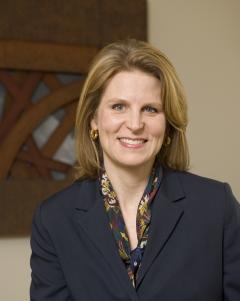 As a graduate of the University of Oregon with a degree in journalism, Elizabeth (Liz) Shuler, like many young people today, pieced together part-time jobs, lived at home and struggled to find her way into the world of work. That was in 1992. Since then, Liz has used every job as an opportunity to stand up for the underdog. Today, as secretary-treasurer of the AFL-CIO, the second-highest position in the labor movement, Shuler serves as the chief financial officer of the federation and oversees six administrative departments. Shuler not only is the first woman elected as the federation's secretary-treasurer, she also holds the distinction of being the youngest officer ever to sit on the federation's Executive Council. Shuler was re-elected in 2013 at the AFL-CIO convention in Los Angeles.
READ MORE
Tefere Gebre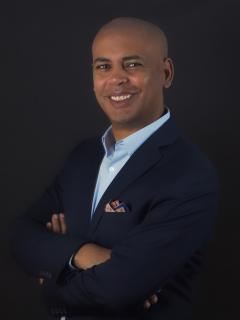 Tefere Gebre is the executive vice president of the AFL-CIO. Tefere has had the unique experience of working at all levels of the labor movement.
Born in Gondar, Ethiopia, Tefere was a political refugee who emigrated to the United States as a teenager. He graduated in 1987 from Belmont High School in downtown Los Angeles. A standout track and field athlete, he attended Cal Poly Pomona on an athletic scholarship. While in college, Tefere worked his first union job as a night shift loader at UPS (and member of Teamsters Local 396). Since, Tefere has devoted his entire life to the values of hard work and a voice at the workplace.
READ MORE
Executive Director
Brad Markell
Brad Markell became executive director of the AFL-CIO Working for America Institute WAI) in 2018. 


WAI Associates
The AFL-CIO Working for America Institute (WAI) collaborates with a robust network of expert practitioners, subject matter experts and researchers who are engaged in projects as required for government grants and contracts, policy development and advocacy, and research reports. In 2017, for example, various WAI associates are involved in the Multiple Industry Intermediary (MII) Project as funded by the U.S. Employment and Training Administration. Each of these associates has many years of experience in the employment and training field. They interact with union leaders and apprentices, employers in industries such as manufacturing and the hotel and hospitality sector, workforce boards staff and members, and apprenticeship officials at the state and federal levels.
Jane McDonald, Program Management


Ellen Scully-Russ, Research and Program Innovation


Stuart Bass, Apprenticeship Sales and Marketing
Stuart Bass is Executive Director of the Keystone Development Partnership (KDP), a non-profit founded by the Pennsylvania AFL-CIO in 2005. KDP has offices in Philadelphia, Harrisburg, and Pittsburgh. Their mission is to develop and sustain organizations that address community and workforce programs and to promote labor management cooperation. Experienced in group development, KDP has assisted unions and community organizations to develop campaigns and build capacity to meet their goals. KDP offers workshops in Conflict Management and Leadership Development. He and KDP are engaged in the Multiple Industry Intermediary (MII) Project under a contract to the WAI from the U.S. Department of Labor. He is the lead staff person for registered apprenticeships in advanced manufacturing.
KDP facilitates team building for project planning and implementation for employers and unions in a variety of industries.  KDP works with subject matter experts to select curriculum, customize training, and develop apprenticeships.  Local Workforce Boards in Pennsylvania hire KDP to manage programs in the public transportation, logistics, utility, manufacturing, and construction industries.  These partnerships sponsored training for thousands of Pennsylvania workers to upgrade their skills and to meet the needs of emerging technology. industry partnerships in the manufacturing, logistics, transportation, utilities, and food processing sectors.  Local unions contracted KDP for safety campaigns, preparation for negotiations, and community outreach.
In 2001, Stu helped start the Keystone Transit Career Ladder Partnership. The program, funded by the PA Department of Labor & Industry for ten years, grew to include 32 PA public transit agencies and 23 unions.  Over 12,000 transit mechanics attended Partnership sponsored training. In 2005, Stu worked with the Southeastern PA Transportation Authority (SEPTA) and Transport Workers Union Local 234 in Philadelphia to form a Joint Apprenticeship Council.  In 2006, KDP received state grants to replicate the Transit Partnership for Pennsylvania's electric, gas, and water utilities. The Keystone Utilities Partnership includes 18 employers and 10 unions. The program sponsored training for more than 4,000 utility mechanics and numerous apprenticeship courses.
Stu earned a Master's of Science Degree in Organization Development and Knowledge Management from George Mason University through the National Labor College.  He is a certified trainer for the Meyers-Briggs Personality Type Indicator and has a Bachelor of Arts in Political Science from Temple University.  He offers leadership and organization development workshops that include an introduction to conflict management.  He is an adjunct instructor at Philadelphia University and Penn State where he teaches courses on leadership, organization, and professional communication.